OPTICS Frailty
Managing resident risk and improving resident care quality is imperative as healthcare transitions to value based care.
OPTICS Frailty Assessing and Scoring with Resident Risk Management Assist feature improves resource utilization, quality of care, compliance, communication with families and improves billing reimbursement.
Frailty assessing and scoring provides a formal way to assess residents and deliver optimal care for all residents of your facility
Frailty is a clinical syndrome of losses across multiple body systems- a decline in physiological function. As frailty increases so do the risks for negative outcomes
The frailty score predicts the degree of risk for adverse outcomes better than age and diagnosis
Frailty scores determine the benefit or harm of a specific care treatment for a resident
Frailty scoring helps frame communications around care planning, next level of care placement, advance care directives and supports resource utilization for needed services
OPTICS has Frailty based embedded caregiver tool guide that follows the resident to optimize care quality and assist while minimizing compliance risk.

Powerful, Easy-to-use EMR
All residents in facility can be assessed for Frailty using the OPTICS Innovative Technology System regardless of payer source or facility status of short term care or long term care.
See OPTICS In Action
For more information, reach out to our Senior Director of Long Term Care:
Michael F. Masse, OTR/L/ mmasse(at)microscopeHC.com / 607.316.6576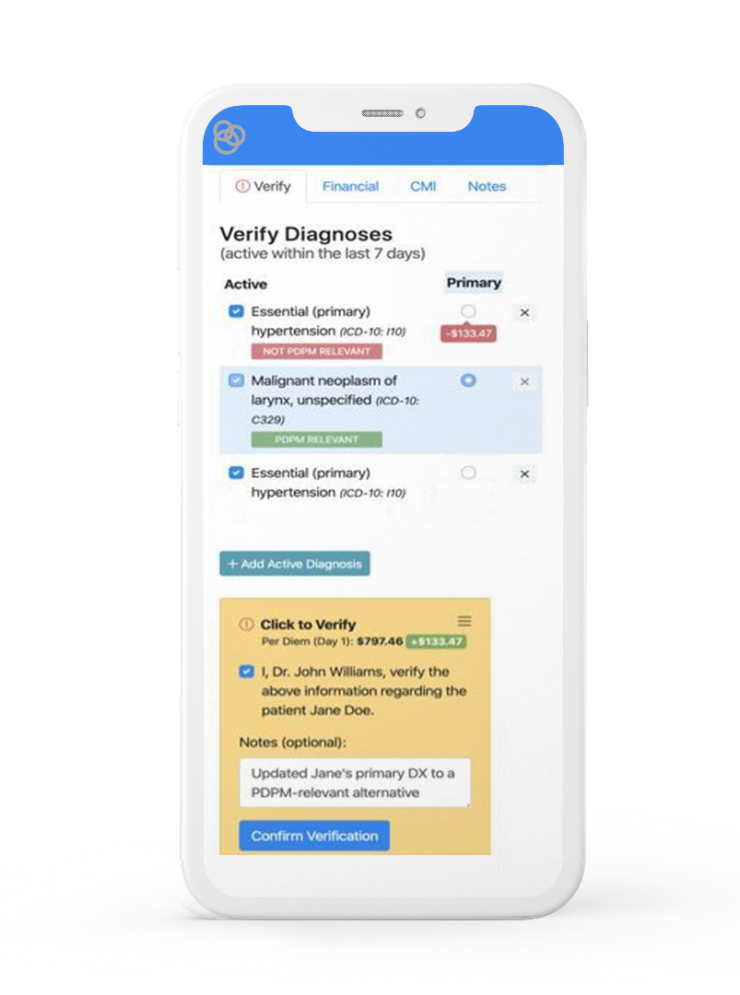 OPTICS Anywhere
OPTICS Mobile Interface is a powerful view into your organizations operations. Manage workflows and approvals forMed A certifications and re-certificationsfrom any device.