Cloud-based Clinician Driven Diagnosis
Take control of your reimbursement and minimize compliance risk. Get easy access to detailed diagnosis and procedure reference directly in the browser with no additional software.
Allows admission screeners and admitting nurses to easily collect much of the information the MDS Nurse will need for an accurate PDPM primary diagnosis and to complete the 5-day Admission MDS
Provides you with real-time visibility into reimbursement and case mix index to ensure that your facilities are receiving optimal reimbursement for the care you're providing.
Automates the collection and signing of Medicare Part A Certification and Re-certification
Includes Practitioner Engagement Tools that follow the patient—increasing utilization and minimizing compliance risks

Microscope PDPM Coach is a web-based application runs quickly and efficiently directly in the browser with no additional software required for the user to install. Access all functions of your diagnoses optimization easily.
For more information, reach out to our Senior Director of Long Term Care:
Michael F. Masse, OTR/L/ mmasse(at)microscopeHC.com / 607.316.6576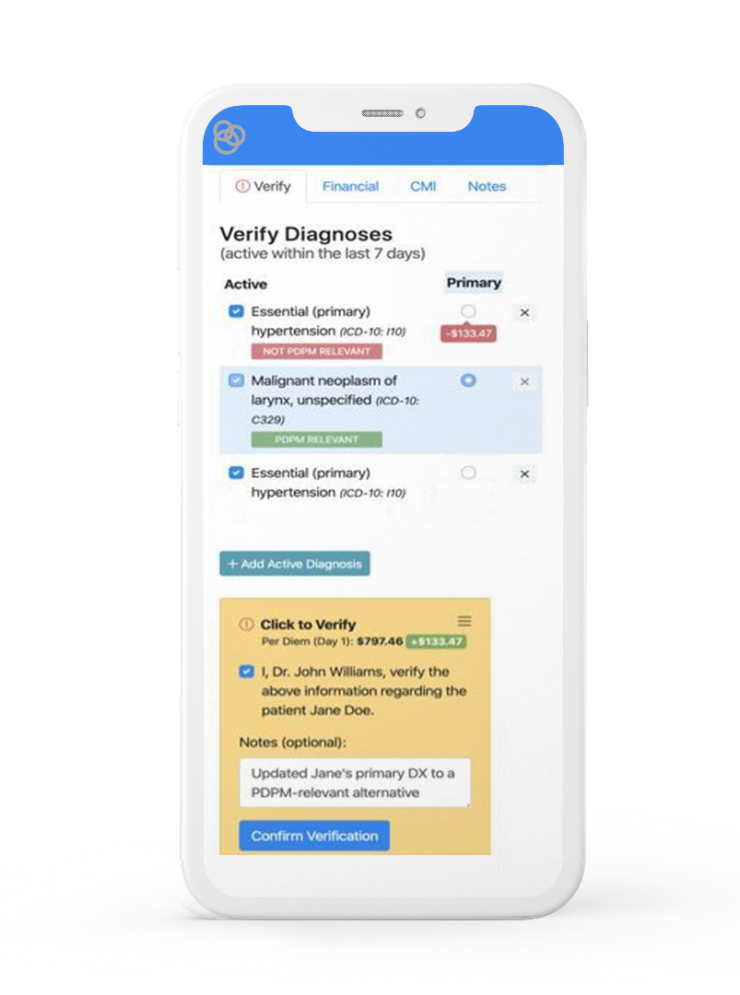 Coach Anywhere
Our mobile interface is a powerful view into your organizations operations. Manage workflows and approvals forMed A certifications and re-certificationsfrom any device.