End Negative Ops Margins: Part I
Welcome to our 4 Part series on optimizing margins by ending negative ops margins. Each week we will present a new Part, up to 4 Parts.  At the end of the 4th week, we will make available to you, on request, all 4 Parts as a single booklet for your consideration. Please don't hesitate to email us with questions or comments.
PART I: A Candid Conversation 
Suggesting to any small or medium-sized hospital CFO that negative ops margins can be ended, will only rightfully invite a sigh of disbelief, an eye-rolling or two or worse.
Yet, some of our colleagues have said: "No hospital should have negative ops margins". These same colleagues and their hospital clients know full-well that COVID and its associated gargantuan problems have put a growing hole in hospital staffing, budgets and morale, particularly for small hospitals. Further, the factors that facilitate and exacerbate chronic negative ops margins have been present and active for years prior to COVID and will be present and active for years after COVID transitions from a pandemic to endemic status.
Thus, this level of chronic negativity makes such a goal of eliminating negative margins seem further and further out into the horizon. None the less, this whitepaper is dedicated to the explanation for and the "rules of the road" for implementation of the above hard-to-believe and succinct quote.
THE FOLLOWING IS A CANDID CONVERSATION ALL HOSPITAL CFOs SHOULD HAVE WITH THEMSELVES. IT WILL HELP THEM GAIN A USABLE UNDERSTANDING OF HOW TO END NEGATIVE OPERATIONAL MARGINS, PRIOR TO, OR EVEN IN THE FACE OF, OR AFTER, THIS RAGING COVID PANDEMIC AND ITS SEEMINGLY UNENDING AND DEEPENING ONUS, HAS RECEDED. 
First, some questions and answers to introduce negative ops margins:
Q. What is the most severe, pressing, immediate and consequential problem today for the nation's hospital industry?
A.  How to end chronically negative ops margins for small hospitals.
Q. Why is a negative ops margin such a severe problem for small hospitals?
A. Small hospital negative ops margins don't exist in isolation. They create and exacerbate:
•       Low days cash on hand
•       Increased costs of capital
•       Diminished ability to recruit and retain
•       Patient and community disloyalty and departure
•       Business continuation concerns and dynamics
A hospital's negative ops margin is not simply an isolated symptom. It is also a complex syndrome, negatively affecting every aspect of the hospital's operational and financial enterprise. It also affects the entirety of your professional life and immediate community.
There is no one magic or silver bullet cure or secret sauce for this dilemma. But there are 1000s of interconnected, proven-in-practice solutions designed specifically for enhancing, constructing and sustaining ops margins.
Q. Broadly speaking, how do we end small hospital negative ops margins?
A. Implement: 
•     A publicly available multi-solutions-based technique 
•     A universal margin optimization approach, using all cost-effective tools. 
•     On an applied, enterprise-wide, "everywhere" basis.
To end negative ops margins in small hospitals, the following initial, specific steps must be taken:
•    Gain an appreciation for the difficult, complex, yet simple ways, that small hospitals (in particular) must and can cope with and can eliminate negative ops margins...And diminish all their associated and wide-spread negativities.
•    Understand the financial, operational, quality-of-care, quality-of-life and community necessity for the rapid implementation of carefully-curated, margin-enhancing solutions, specifically for small hospitals.
•    Learn how specific margin-enhancing solutions are developed, evolved, refined, focused and made massively dollar-effective, as well as enterprise-wide dollar-growing.
To make progress on ending negative ops margins, you must begin to answer the following questions: 
•    Where do margin-increasing solutions come from?
•    How do we go from idea to implementation?
•    How do we go from anecdote to actual margin improvement?
•    How do we find, use and customize publicly available solutions?
To make further progress in the quest to end negative ops margins, the following questions-within-questions must be answered:
Why is a time-tested, solution-based approach best for increasing small hospital ops margins?...Because....
•    It's the least expensive approach?
•    It's the fastest approach?
•    It's the easiest approach?
•    It requires the least amount of staff/executive hours?
•    It involves the least amount of hospital risk?
•    It offers the biggest bang for the buck?
For the answer to these and many other questions, including many questions you never thought of as questions, and to clarify the relevance of Occam's Razor in this scenario, please see, Part II.
 
Meet the Author: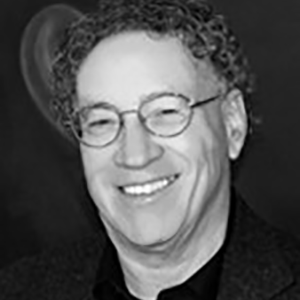 Rick brings over 35 years of experience in the healthcare industry helping hospitals and health systems on an enterprise-wide basis. He has worked as a Partner at a "Big Four" accounting/consulting firm, as a Managing Principal at one of the largest accounting/consulting firms in the Midwest, as a Chief Medical Officer at a 50 hospital/health system and as a Founder/CEO of a hospital consulting firm serving hospitals in 33 states.
 
As the leader of Microscope's Margin Solutions, Rick works with hospitals to utilize a unique and patented approach to address hospitals' needs for bottom-line enhancements by substantially increasing their savings, revenues and collections on a customized basis for each hospital/system. These bottom-line improvements facilitate cost-effectiveness and cost-efficiency, all without layoffs. 
 
He is a member of the American Society of Addiction Medicine, Physicians Without Borders and the Sierra Club.
 
Rick was educated and trained at Johns Hopkins and Columbia Universities.
rkunnes(at)microscopehc.com
972-849-7942