MARGIN SOLUTIONS: NO TIME. NO WORK. NO RISK.
In the wake of these unprecedented times, Microscope understands the difficulty of gaining the appropriate financial and staff resources needed to quickly and easily meet contemporary challenges and business continuation concerns. To effectively meet these challenges and concerns, Microscope'sMargin Solutions EXPRESSprovides enterprise-wide margin optimization completed in a fast, margin-enhancing engagement. 
Why do we call it EXPRESS? 
Margin Solutions EXPRESS Quickly and Easily: Achieves more savings & revenues faster, more simply and more easily on a guaranteed basis and uses a patented implementation system presenting only proven-in-practice Solutions.
Learn more about our Margin Solutions Express Service for Hospitals
NO TIME.


All the EXPRESS Solutions are designed to be implemented with next to no time on your part...EXPRESS does all the work...quickly.
NO WORK.


100% of the Solutions are proven-in-practice, i.e., already implemented easily, quickly and successfully at other small hospitals. EXPRESS does all the work...ASAP...because we've done it before.
NO RISK. 


There is zero financial risk with the EXPRESS service. If EXPRESS produces no new savings/revenues, you have zero fees.

HOW IT WORKS... 
40 key Solutions are selectively and sequentially presented
Guided by the Margin Solutions' EXPRESS Team, the hospital implements at least 4 Solutions in 9 months
The hospital and Margin Solutions' EXPRESS Team track and report new savings & net revenues every month 
WHAT YOU'LL GET... 
A guaranteed ROI of 4 to 1 if 11 or more Solutions are implemented
Increases cash and margins ASAP with no layoffs, service reductions or closures.
Unlimited phone/video conferencing available
Savings/revenues continue for years after last billing.
SCHEDULE A DEMO TODAY WITH OUR MANAGING PRINCIPAL OF MARGIN SOLUTIONS: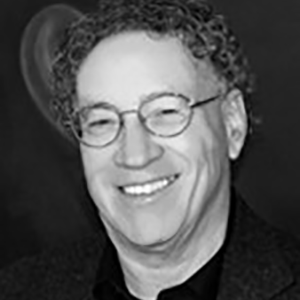 Rick brings over 35 years of experience in the healthcare industry helping hospitals and health systems on an enterprise-wide basis. He has worked as a Partner at a "Big Four" accounting/consulting firm, as a Managing Principal at one of the largest accounting/consulting firms in the Midwest, as a Chief Medical Officer at a 50 hospital/health system and as a Founder/CEO of a hospital consulting firm serving hospitals in 33 states.
 
As the leader of Microscope's Margin Solutions, Rick works with hospitals to utilize a unique and patented approach to address hospitals' needs for bottom-line enhancements by substantially increasing their savings, revenues and collections on a customized basis for each hospital/system. These bottom-line improvements facilitate cost-effectiveness and cost-efficiency, all without layoffs. 
 
He is a member of the American Society of Addiction Medicine, Physicians Without Borders and the Sierra Club.
 
Rick was educated and trained at Johns Hopkins and Columbia Universities.
rkunnes(at)microscopehc.com
972-849-7942